ARTISTS
OverPop loves music. I mean: duh. Check out this (slowly) growing roster of our acts. We could never put the OverPop Seal of Approval on anything we did not adore. (PROSPECTIVE OVERPOP ARTISTS NOTE: One-beard minimum for all bands. Oh, and if you don't live in New Jersey, you better have a damn good reason...)
The Static Sea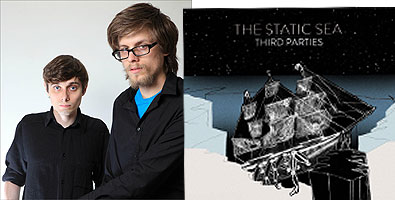 Website | Facebook | Twitter | Bandcamp
The Static Sea is an indie rock super-duo of sorts comprised of Jimmy Francis, from the bedroom-pop band The Static Sea, and Brandon Kleiber, of alternative rock band The Static Sea. Predominately located in Northern Jersey — the stomping grounds of african drum-centric band, The Static Sea,— the boys do the bulk of their recording and practicing in Brandon Kleiber's apartment. The two have quite a penchant for intricate, multilayered instrumentation and big "Static Sea"-esque harmonies. Read on...
The Thousand Pities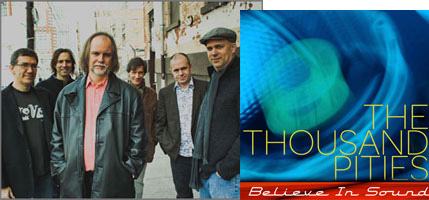 Website | Facebook | Twitter | Spotify
The Thousand Pities formed around the songwriting and ears of Matthew Davis, of late '80s/early '90s indie rockers The Vestrymen. After seven years of purveying The College Rock via Econoline van touring, Davis called it a day in 1994, retiring his brand of jangly-guitar power-pop and heading off in non-musical directions. In 2006, after a dozen years trying to ignore the songs knocking on the door of his musical id, Davis began playing, writing and recording again, recruiting old bandmates and new friends from his adopted New Jersey home turf to form The Pities. Read more...